You have no hardware thread, for the computer freaks.
I will show you the rig that i'm building since i entered here.
The last monday i got my 2x Geforce GTX TITAN: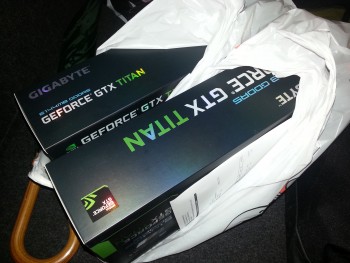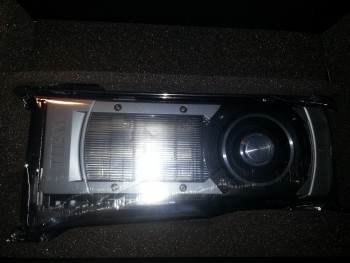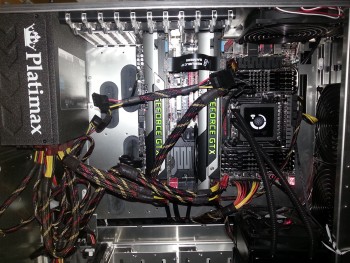 Full list of components:
Intel Core i7 3930K 3.2 GHz
ASUS Rampage IV Extreme
64GB G-Skill 2400 MHz DDR3
2x Samsung SSD 840Pro 256GB
2x WD NAS 3TB
Enermax Platimax 1500W PSU
2xGeforce GTX TITAN
Corsair H80 Watercooler
Lian-Li PC-P80N Full Aluminium Tower Case
Logitech G19 Gaming Keyboard
Currently using a Samsung 275T 27" 1920x1200, but i'm moving to 3x Dell 2560x1600 30" soon.
And i plan to do some cable management inside the case ofc, i just plugged everything during the last months, cause i had no time.
I always arrive half hour later due to my job, but, the good thing is that i can build a 6000€ machine.
Btw, i had 60-80 fps last day in the siege with eveything maxed out.